Our history of delivering growth is precisely why legacy brands partner with us. Vertical Brands is the leading brand builder in the outdoor and performance markets. We excel where the demands and protection of end-users is paramount. In fact Vertical Brands is known for developing fabrics from concept when existing options fall short of your requirements. Our global network of textile producers and product manufacturers are paired to deliver to the specifications of quality and price you expect.
Drawing on our deep experience in functional textile development, product creation and sourcing we deliver superior options to amplify your brands' DNA. That's not all. Vertical Brands goes beyond other sourcing or licensing partners. We support our partners with our proven, comprehensive marketing and sales strategies. Vertical Brands partners receive dedicated service, attention to detail and superior product for the excellence they demand. Doesn't your brand deserve the Vertical Brands edge?
STRATEGY
Your brand is more than a name or logo. It's well-known, highly regarded and marketable. Your brand often is the expression of a relationship with your customers. We believe solid strategic action, both near-term and for the long haul, is imperative to protect your brand. We use our extensive experience in positioning and brand-centric product development to insure your brand is enhanced season after season.
MARKETING
Our brand partners regularly use Vertical Brands for support in critical marketing areas. We are able to support our brands with effective marketing tactics. We are experienced in digital marketing, social media, influencers, as well as traditional marketing in print or at trade shows/events. We create a customized marketing plan, with key performance metrics, to achieve the results you expect.
SALES
Vertical Brands addresses all sales channels with the pedigree coming only from successful sales experience. Our collective backgrounds are tested and street smart. We readily tap into established networks in wholesale and retail to bring your products to the consumer. We know your product, understand your brand. Results speaks loudest. Our partners expect results. Vertical Brands delivers.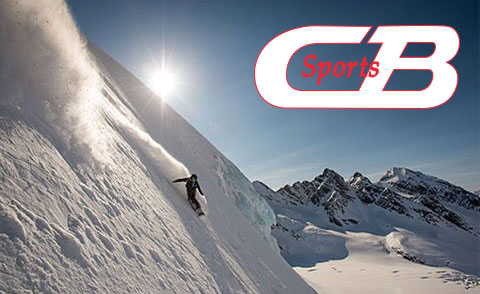 Ski racer CB Vaughn started his company with one product – The Super Pant. The CB brand became iconic almost overnight. As a world-class skier, CB understood the value of high-performance apparel. CB applied that perspective to every product carrying the CB label.
Vertical Brands has created a vintage collection of classic CB outerwear for Men and Women. True to CB's origins fabrics like Nylon Taslan with bold colors and accents the newest collection from CB stands out in a field of outerwear sameness. We believe our partnership with CB and the resulting products are a true reflection of the brand's heritage.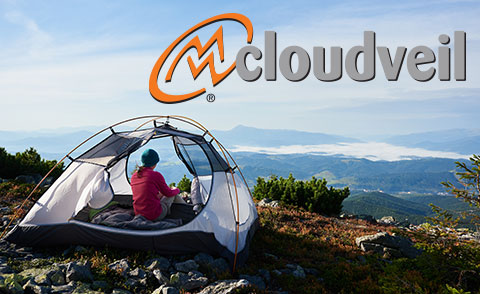 Cloudveil Mountain Works started in 1997 by two avid backcountry skiers. Cloudveil was the expression of their love of the outdoors and a drive to build better, more functional apparel. From its earliest days Cloudveil has led outdoor enthusiasts to new appreciation for design innovation.
The culture of innovation continues at Cloudveil today. Vertical Brands was charged with the development and manufacture of tents, backpacks, sleeping bags and gloves. The product is true to the brand. Vertical Brands embraced Cloudveil's passion for product. Cloudveil is driven by its pursuit of inspired design and uncompromising performance.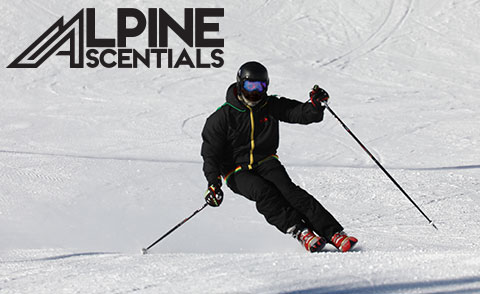 In an era of overspecialization among performance outdoor products Alpine Ascentials emerges to deliver versatility and value. Alpine Ascentials represents a practical approach to cold-weather apparel. Whether it's skiing, snowboarding, snowmobiling or clearing the driveway – the goal is to stay warm, dry and comfortable.
Vertical Brands draws on our deep snow sports expertise to design every style with that goal in mind. Starting with durable, water repellent and breathable shell fabrics – we added lightweight insulation for warmth, articulated knees and storm gaiters. Alpine Ascentails is built just right.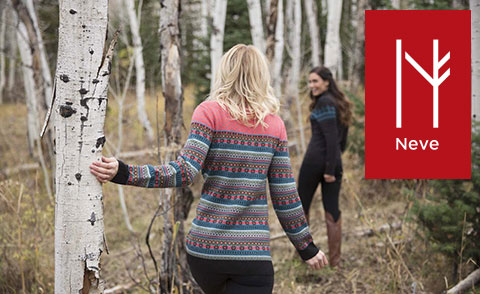 Inspired by the beauty and grandeur of the Rocky Mountains, the classic American lines and European elegance of Neve Designs personifies the Modern Mountain Lifestyle. Equally at home on big city streets as on black diamond runs or nordic trails, the Neve Designs customer values the performance, appreciates the thoughtful design attributes and welcomes the quality we build into every style.
Neve Designs is renowned for the comfortable Merino wool blend sweaters for Women and Men. The Neve Designs collection of sweaters, baselayer and accessories feature inspired patterns with attention to detail.
HOW WE WORK
Vertical Brands brings decades of experience, its global network in textile/product manufacturing, design talent and proven sales performance to every relationship. You can be assured you'll be in good hands with Vertical Brands.
PARTNER WITH US
We believe every partnership relationship is unique. There's no one size fits all solution for every brand. Vertical Brands is expertly capable in licensing, acquisition and partnership. Let's work together on the ideal strategy for your brand.
CONTACT VERTICAL BRANDS NOW